Shanna Jackson, PhD, LPC, CPCS
Psychotherapy
Engaging in the process of psychotherapy invites you to become more self-aware. This heightened awareness can inspire and encourage you to seek changes in your relationship with yourself and others. This experience offers insight into patterns that can contribute to your sense of self, contentment, and wellbeing. Whether focusing on a specific issue or a long-standing pattern, committing the time and space for self-exploration can be a powerful experience as a therapist shares in tending to your needs.
I have always been interested in how people become who they are—how life's pain, challenges, accomplishments, and expectations form someone.  I join in collaboration with my clients to better understand past and present experiences and how they currently affect life options, choices, and decisions. As a therapist, I draw upon clients' emotional, mental, physical, and spiritual resilience to support healing and engagement in life. I practice from an integrative and holistic approach, drawing from multiple psychological models. I strongly value working collaboratively with clients' other health care providers, as appropriate, who offer conventional or complementary/alternative care.
My Experience and Training
I have been in private practice since 2004, offering psychotherapy and counseling to adults with a wide range of issues, from personal growth to transitional stressors to chronic psychological concerns. Previous to private practice, I worked with adults, adolescents, and children in outpatient and residential facilities focusing on anxiety and depression, women's issues, family systems, addiction, and severe and persistent mental health challenges. I have had extensive psychotherapy training with an emphasis on trauma recovery, posttraumatic stress disorder (PTSD), attachment, and mindfulness.
Focus of graduate and doctoral research projects:  
Assessing stress and perception of coping resources for lifestyle management in adults 
Teaching empathic and pro-social behaviors to children
Developing support groups to decrease stress in women during pregnancy
Dissertation topic: Exploring the empathic process, self-care, and vicarious trauma in psychotherapists and other helping professionals
Poster presentation award for dissertation, Fielding Graduate University, 2013
Jackson, S. D. (2014). When do reference points mitigate vicarious trauma in psychotherapists working with adult survivors of childhood abuse? In S.L. Hatcher et al (Eds.)  [Fielding Monograph Series]. The Psychotherapy Relationship: Cultural Influences, 2, 107-142.
I earned my undergraduate degree from Guilford College in Psychology, my graduate degree at Georgia State University in Professional Counseling (CACREP accredited), and my doctorate degree at Fielding Graduate University in Clinical Psychology (APA accredited). I am licensed in Georgia as a Clinical Psychologist (PSY #3943) and Professional Counselor (LPC #4052), and credentialed as a Certified Professional Counselors Supervisor (CPCS #443).
 Particular interests include:
Adult survivors of childhood trauma, abuse, and/or neglect
Fertility, pregnancy, postpartum, and parenting support
Loss and grief
Anxiety and depression
Life transitions
Relationship and intimacy issues
Diversity
Personal growth, including deep yearnings to explore unfulfilled dreams or parts of one's life that feel incomplete, to explore creative energy, to explore spiritual connection, to explore what awakens or maintains aliveness, or to explore solely out of curiosity about one's potential.
Women's Psychotherapy Group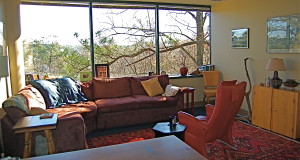 This ongoing group focuses on developing awareness about self and relationships. We explore any of life's issues that impact the quality of daily living and balance—those that bring ease and difficulty. This group process offers participants an opportunity to work on individual issues while being supported by others, which encourages authenticity and healing. The sharing of honest and mindful feedback from the therapist and participants enables individuals to experience how one presents to others, which can help with better understanding of how one relates to and in the world. These insights and experiences can be a catalyst to changes in one's life since many of life's wounds are relational and heal through relationship.
Meets weekly on Wednesdays from 6:30-8:00 pm
Upcoming Collaborative Groups
Three groups are forming to support navigating the process of getting pregnant, pregnancy/postpartum, and ongoing mothering. These groups are a complement to the care received from other healthcare providers.